AD
Consider a featured online health administration program currently accepting applications for 2023.
Click to search for online health administration programs that are currently taking applications for 2023.
For mid-career professionals in the healthcare industry that are looking for advanced managerial or administrative roles, pursuing a Master's degree is the best process of gaining the skills and education needed to thrive and to have an advantage in the hiring process. It is important to look at educational programs that have accreditation, showcasing that their curriculum is both thorough for proper higher level education and that they have received the latest information in their coursework. The CAHME has been around for over 50 years and is recognized by the Council on Higher Education Accreditation (CHEA) to give proper accreditation to best healthcare management and administration programs in the country.
What is the CAHME?
The CAHME is an organization that evaluates and accredits higher educational programs within the healthcare sector. It specifically focuses on colleges that offer a Master's degree in Healthcare Administration or Management.
CAHME Criteria
They have a certain criteria with emphasis in the following values: integrity, excellence, transparency, fairness, and recognition. These programs must provide the necessary facilities and resources to give students an optimal educational experience, and the schools cannot discriminate among students' physical or cultural traits. Specific policies must be set to handle complaints and set academic standards. CAHME was originally known as the Accrediting Commission on Education for Health Services Administration back when it was founded in 1968, and it received its current name in 2004.
Why is the CAHME Important?
They acknowledge educational institutions that have a healthcare program that meets high expectations or exceeds the criteria set by the commission. These standout programs will continue to review and improve the curriculum, making sure they keep up with the latest technological innovations when making data-driven and evidenced-based health management decisions.
Why Employers Look for CAHME Accredited Program Graduates
Employers may give job seekers with a CAHME-accredited degree an advantage over the competition, or it can provide a higher position boost in an already-established career.
With more than 100 programs now accredited and a number of them available online, prospective students have tremendous opportunity to gain the education and skills they need to thrive in the healthcare industry.
Online CAHME-Accredited MHA Programs
With pressing job duties within the healthcare sector, it is difficult for professionals to physically obtain the education needed to advance their career, or even for those that are looking to break into the environment. An increasingly available option in many colleges is an online MHA program that provides the flexibility needed for working professionals.
MHA Program Components
There are varying requirements based on the university when it comes to online MHA programs. Some will have all courses fully available online with synchronous class meetings that may have required attendance or interaction, along with asynchronous coursework that can be completed at a student's pace, at least until certain deadlines.
Hybrid vs. Online MHA Programs
In other instances, students may have to attend a weekly class that meets at night or on the weekends, or they may have to travel for one or multiple residencies. These residencies will typically give students an overview of the upcoming program and some familiarity with campus resources and the faculty, and/or they will provide the stage for students to showcase what they have learned throughout the program with a capstone project.
Click to search for online health administration programs that are currently taking applications.
Sample MHA Courses
Students have the ability to pick as many courses as they can take per term, being able to finish within two years, or within the program's limits, usually between five to six years. With CAHME accreditation, students can be guaranteed the same type of education online as they would have on campus.
Health Systems Management
These courses will focus on the design and maintenance of health information systems. Students can learn a number of skills when it comes to analyzing data within the system, detecting any errors or needed upgrades, and making sure that all information is secure and protected from outside sources. They will also typically learn how to follow rules and regulations when it comes to maintaining these systems.
Organizational Development and Behavior
A common course within health administration degrees that focus on managing a staff's attitude and actions when it comes to working in the organization. Provides leadership skills and techniques to help improve job efficiency and emphasizes teamwork in order to reach company goals. It is also important to determine and neutralize any problems that could be holding back performance.
Health Informatics and Statistics
For those looking at more data-driven education, these courses will provide further education at gathering and analyzing data in the healthcare sector. Students will gain an understanding of to make organizational decisions, or how to more accurately identify medical issues in patients, through the use of more advanced statistical procedures and data points. In many cases, there will be a number of data science courses within an emphasis of health informatics.
Legal and Ethical Issues
Nearly all administrative and management degrees will have a mandatory course that deals with the legal and ethical procedures in the healthcare sector. Subjects typically include analyzing potential risks in medical procedures, gaining an understanding of the Health Insurance Portability and Accountability Act (HIPAA), identifying any errors in medical data that could be a potential violation of regulation, and how these procedures adapt to innovations such as social media.
Strategic Planning and Marketing
While it is important to identify a patient's medical issues quickly and having optimal treatment, there is also the business aspect of a healthcare organization to consider. These courses will focus on the analysis of investments in medical equipment, systems, medicine, and more, to determine if it is worth bringing into the organization. Skills are gained in weighing the positive and negatives and how much of an impact it will have in the long term, and this can include potential partnerships with other related companies in the field.
What Differentiates Among the MHA, MBA, and the Master of Healthcare Management Degrees?
When reviewing higher education opportunities for management positions in healthcare, there are multiple Master's degrees that will come up with a similar curriculum:
Healthcare Management
Business Administration (sometimes with a specialization in the healthcare field)
All three of these degrees have fundamentally different reasons for existing, but some institutions do use these fields interchangeably. It is important to review the curriculum and subjects explored in the program.
MBA vs. MHA
The biggest difference between a degree in Business Administration and Healthcare Administration is that one is specialized within the healthcare industry. An MHA program will prepare students for leadership and managerial roles within hospitals, nursing homes, pharmacies, and more. They will have more preparation in how to analyze and maintain healthcare systems, and will have a better understanding on policies and regulations when it comes to recommending and distributing medication to patients.
Students pursuing an MBA are typically not required to have studies in healthcare topics. Examples of core studies within a traditional MBA is financial management, valuation methods, marketing strategies, legal and ethical issues, and economics. Now these courses can be found within an MHA degree, but they will be through the lens of the healthcare sector.
MHA vs. Healthcare Management Masters
Between Healthcare Administration and Healthcare Management, the key difference when professionals look at these degrees is the former should have the skills needed to maintain and utilize a staff to their full potential, and will typically hold responsibilities such as assigning teams to different tasks. The latter will focus on the overall organizational operations, making sure that they are running smoothly and efficiently. In some cases, these roles can be combined in smaller organizations, and frequently, students will find the same courses in the curriculum between the two.
Health Administration Career Options
Obtaining a Master's degree in the healthcare industry that is accredited by CAHME opens up a significant amount of opportunities. When thinking of healthcare initially, there are the more obvious positions of managerial or administrative roles within hospitals and dental or vision clinics.
Another sector to consider is the federal government and their management of Medicare and Medicaid insurance programs, or the promotion of public health through the Food and Drug Administration. There are also the private businesses, such as for-profit health insurance companies and those that provide healthcare services.
View more on health administration careers with our guide.
Review of CAHME-Accredited Programs
Clarkson University
CAHME Accredited Program: MBA in Healthcare Management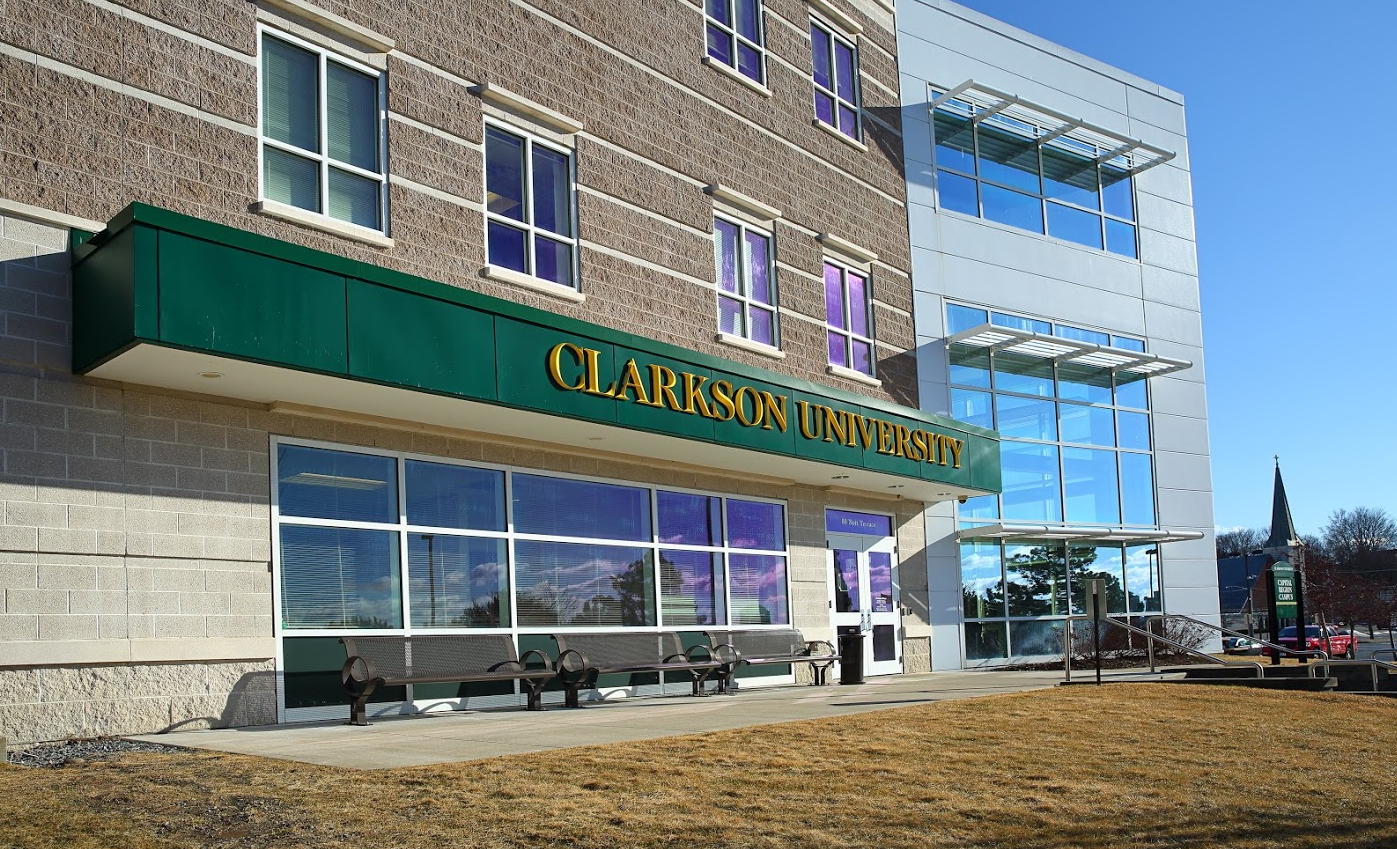 The David D. Reh School of Business offers a specialized MBA degree that is accredited by both the CAHME and the Association to Advance Collegiate Schools of Business (AACSB). There are only 28 schools across the United States that have the curriculum accredited by both organizations. 48 credit hours are needed to satisfy the degree, all separated into seven core courses, seven advanced courses, and two electives. Courses can be taken on a part-time or full-time basis either online or on-campus at Schenectady, New York in the evening.
It can take less than two years to complete for full-time students, but part-time should budget between two to four years while continuing their professional work at the same time. Two of the required courses, the Healthcare Leadership Proseminar and capstone project for Strategic Issues for Healthcare Organizations, require a three-day residency on-campus. A healthcare internship is needed, typically during the summer term, for those that do not have professional experience.
Des Moines University
CAHME Accredited Program: Master of Healthcare Administration
The Schools of Public Health have a 48-credit hour MHA program that is available entirely online with the option to complete some courses on-campus. The curriculum is divided up into three different blocks, and it finishes with students completing a field-based, real-world scenario. There are three 12-week terms to complete courses. While students can get through the program within two years, they have up to five years to complete the degree. It is recommended that incoming students have a background Bachelor's degree with at least a 3.0 GPA.
Within the on-campus version, there are three four-day residencies that are workshops for students to learn the latest issues within the healthcare industry and develop skills such as solving organizational problems and how to implement new innovations into a system. Based on data from the 2017-18 academic year, 96 percent of graduates found a job within six months and 35 percent have received a promotion.
Florida International University (Online)
CAHME Accredited Program: Healthcare MBA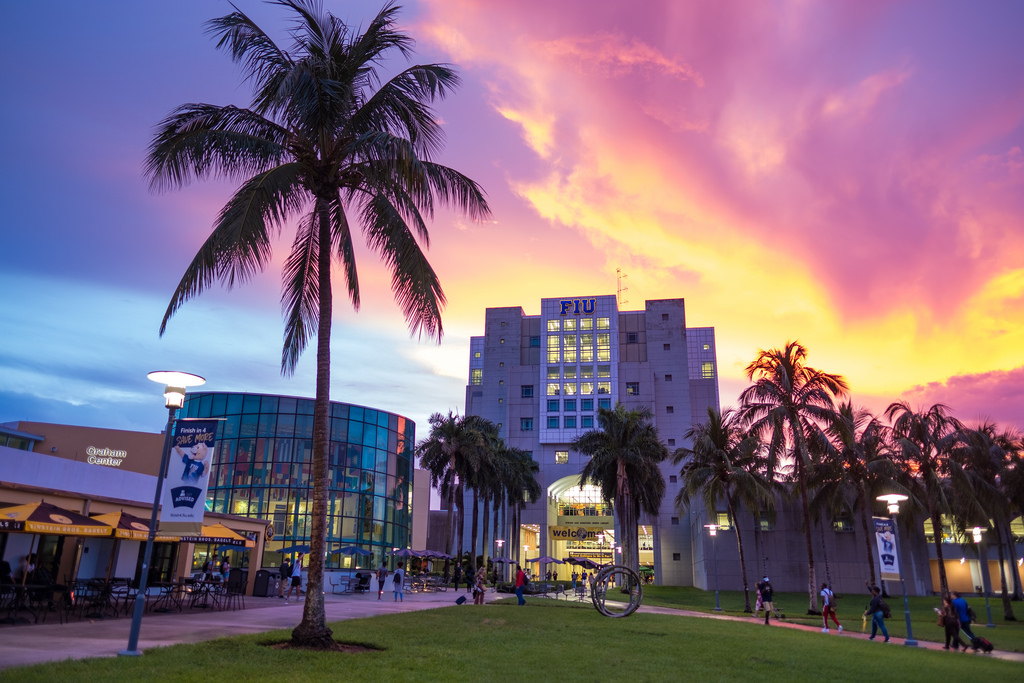 The FIU Business school has a Master of Business Administration with a focus on the healthcare sector. It is geared for working professionals that have at least two years of experience and the curriculum will take approximately 18 months to complete (42 credit hours). Classes take place on Saturdays only and there are three residencies required, but all coursework is completed online. Residencies provide a way for students to build leadership skills and gain certifications with Lean Six Sigma and Centers for Medicaid and Medical Services.
Other benefits from taking the program include an option to travel abroad to gain certification in Global Healthcare Administration, participate in case competitions that require analyzing medical problems and presenting solutions to an executive panel, and networking opportunities with other professionals to advance into administration roles. Based on the 2016-17 academic year, average class size is 40 students, and demographics include an average age of 31 years old and holding a 3.4 GPA.
Seton Hall University
CAHME Accredited Program: Master of Healthcare Administration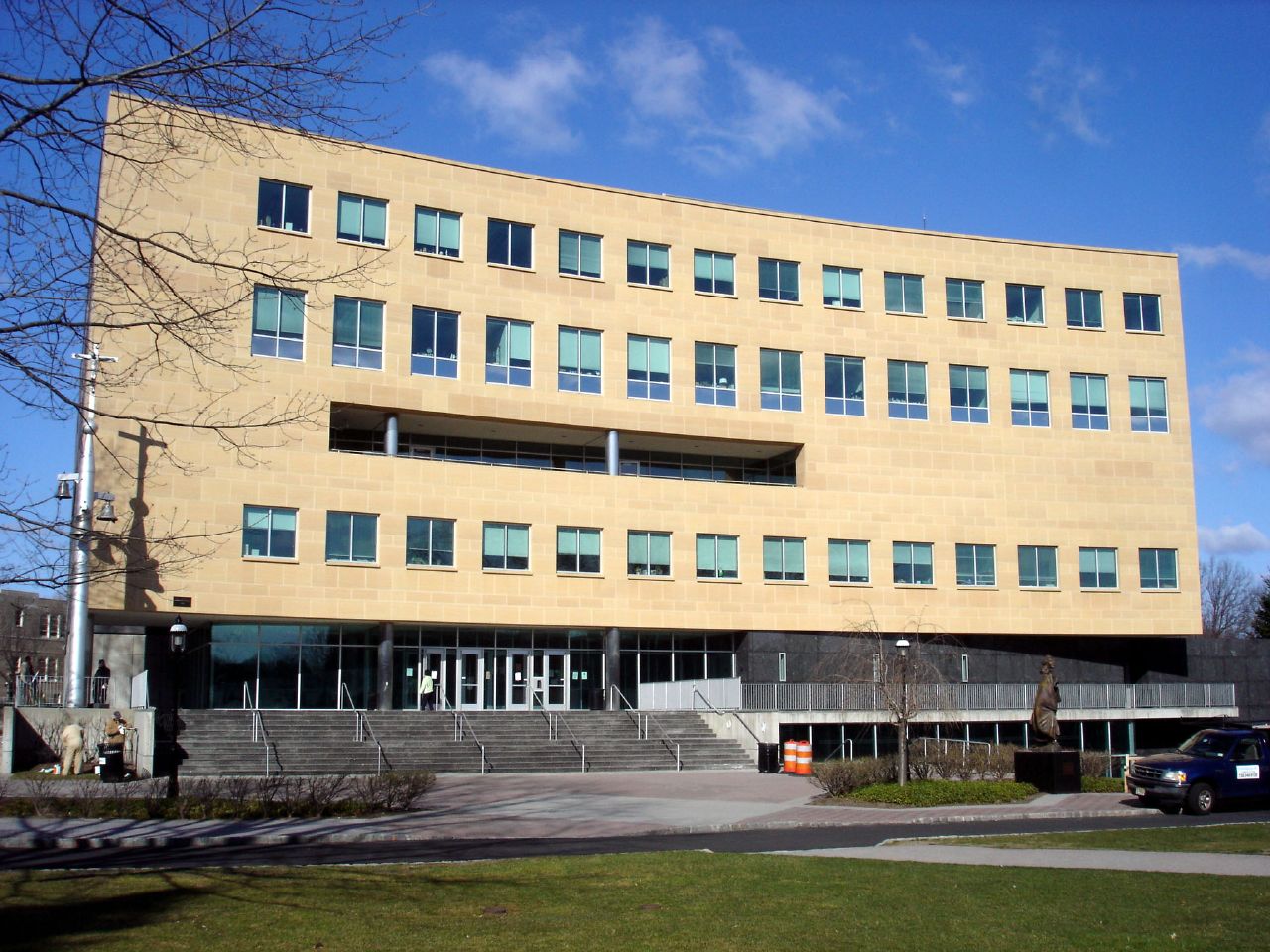 The School of Health and Medical Services provides an online and on-campus MHA program that requires 42 credit hours and explores administrative duties within various healthcare institutions, such as hospitals, assisted living, and pharmaceutical companies. The online format is different than the on-campus format; students are able to set their own schedules to work on classes within seven-week blocks. They are able to contact faculty members through discussions boards, and live chat and video. Unlike some programs, you are not able to switch between online and on-campus versions because of the differences.
Incoming students do not need experience in the healthcare industry nor a specific degree in the field, but they should have a Bachelor's degree with some prior coursework. Residencies are labeled as Professionalism and Leadership courses and are five-day stays on-campus. They meet at the beginning, the middle, and the conclusion of the program, and in order, they will provide introductory material to use the Blackboard content management system and other academic resources, meet with executives to discuss further career goals, and demonstrate was has been learned in the program. Within the curriculum, students will gain skills in leadership and managing other healthcare professionals, and analyzing and critical thinking to solve complex problems and health database systems.
University of Scranton
CAHME Accredited Program: Master's in Health Administration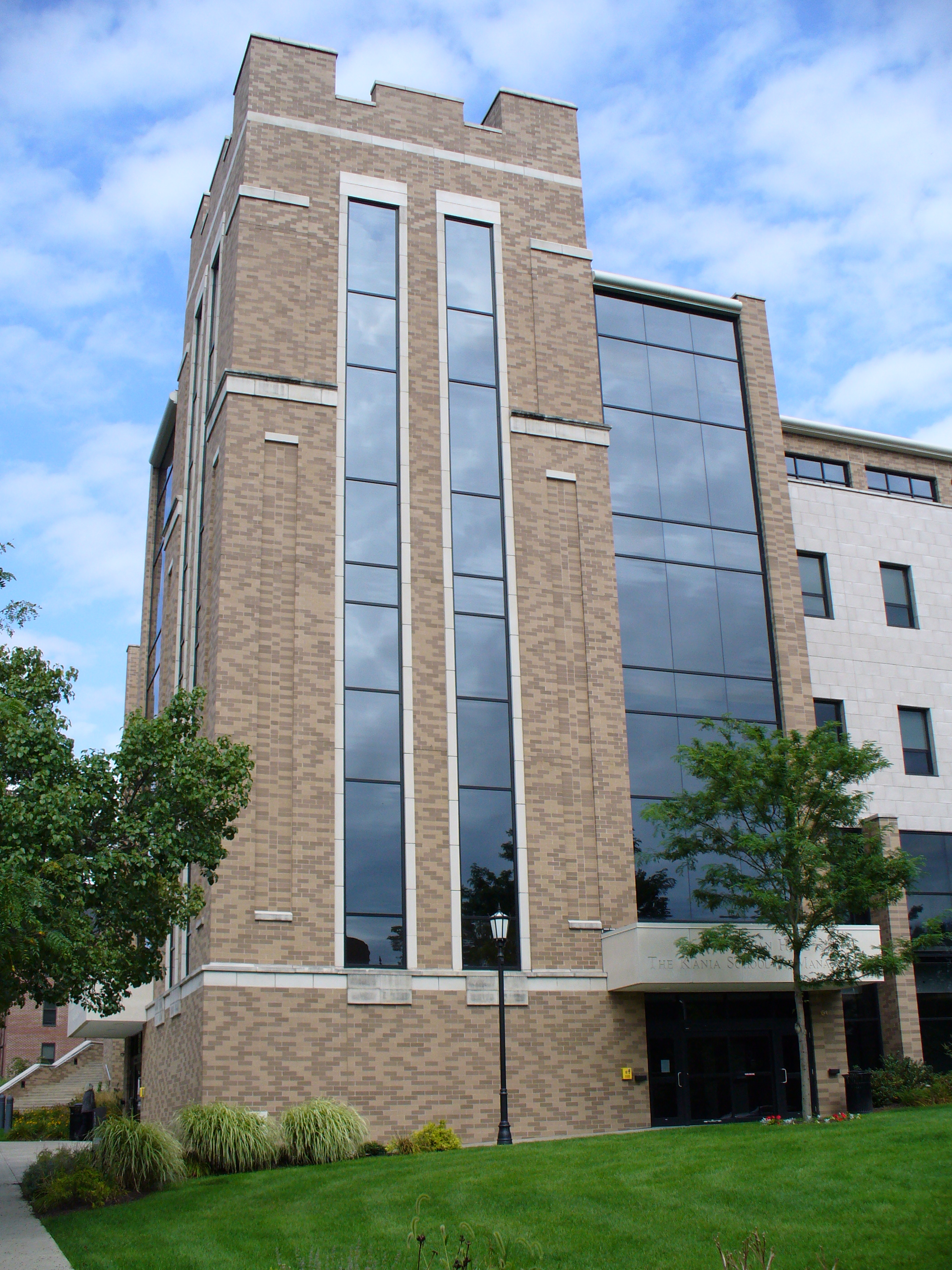 An online MHA program is offered by the nonprofit Catholic and Jesuit school located in Scranton, Pennsylvania. Their education curriculum consists of 44 credit hours with an additional three credit hours toward an internship for those that do not have at least three years of professional experience. On top of the traditional managerial, ethics, and marketing subjects, there is an emphasis on research, statistics, and information technology. Students have up to six years to complete the program, but they can generally finish the degree in 30 months. Admission times take place six times a year, and while there are no prerequisites before entering the program, students should have a Bachelor's degree with 3.0 cumulative GPA.
No on-campus residencies are required and both online and on-campus programs are nearly identical. There are two specializations that students can choose from when pursuing the degree: Global Health and Health Informatics. The global focus will give students two 10-day sessions to help solve health problems in a different country, working with leaders and learning a new culture. Health informatics is a data-driven approach to optimizing health management systems, making them more accurate when diagnosing problems and recommending certain medication for patients. As an alternative, a graduate certificate can be obtained in Health Informatics, but not for Global Health.
University of Central Florida
CAHME Accredited Program: Executive Master of Health Administration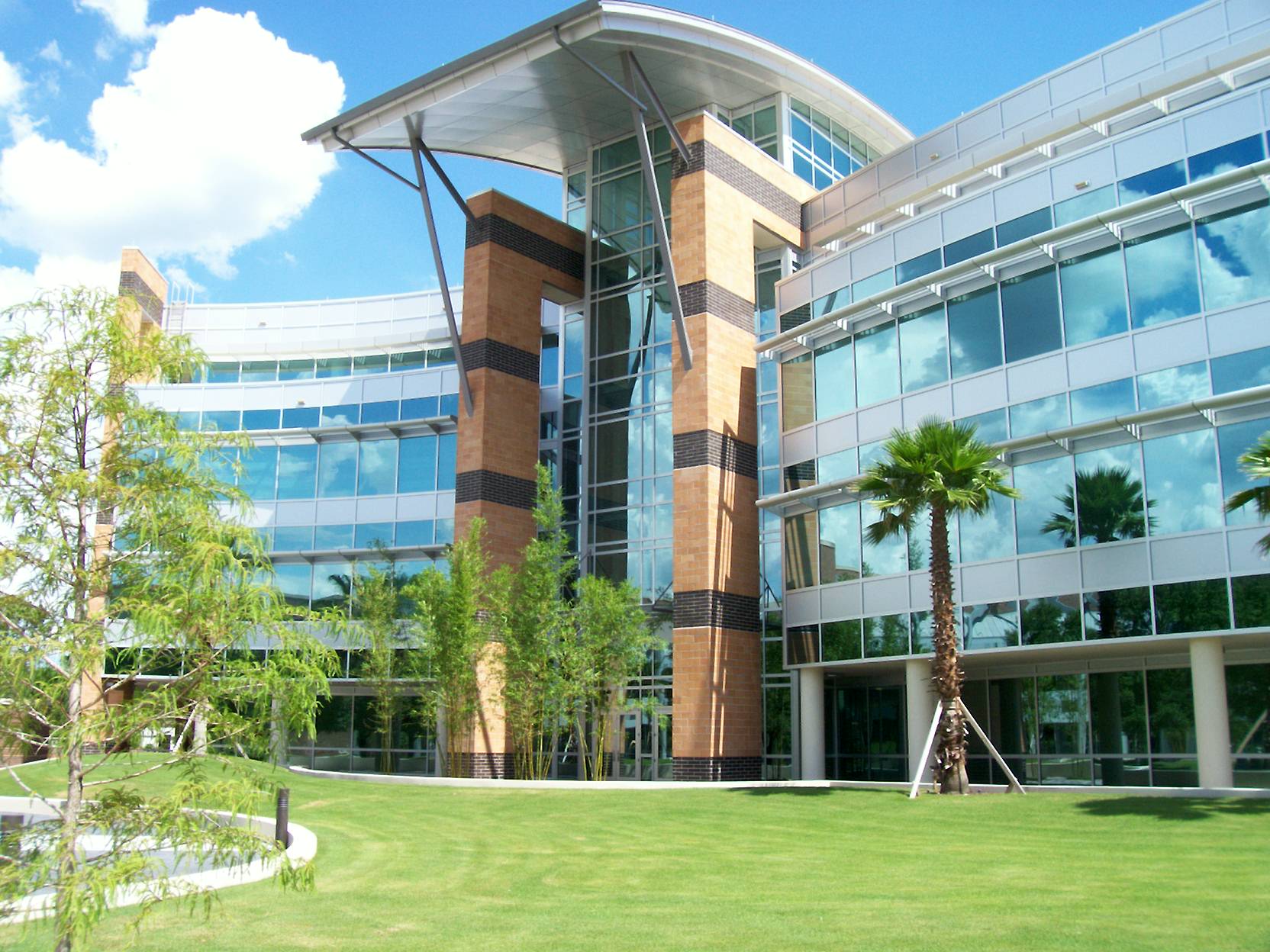 The College of Community Innovation and Education offers an Executive MHA program that can be completed fully online. There are 44 credit hours needed to complete the curriculum and it is tailored toward professionals that have at least three years of working experience. In many cases, executive MBAs are a way for mid-career healthcare professionals to advance in their career or make a change into a specific job position. Course options may differ between the online and on-campus formats in Orlando, Florida.
Subjects within the curriculum include organizational behavior, risk management, and health informatics. Most of the course material, such as homework assignments and research projects, are done asynchronous, but some class lectures are synchronous and will require live participation. There are no campus visits necessary in the online version, but students are welcome to use campus resources if in the area. Typically, it takes two years to complete the program when taking all three terms (fall, spring, and summer).