Completing an Online Master's Degree in Health Administration can open doors in various health care professions.
The medical field is growing at a rapid pace. New technologies are constantly being released, changing the face of what is considered typical medical science. Since medicine is something that the country is not likely to go without, it is clear that this field is one that will outlast the tests of time.
The Online Master's in Health Administration Degree
Accreditation not only guarantees a reliable degree, but is also required by all states for licensure. An online Master's degree in Health Administration can be pursued after the acquisition of an undergraduate degree. This degree program does require that applicants have some experience in the medical field.
AD
Master of Healthcare Administration Programs That May Be Currently Accepting Applicants
As the health care industry continues to grow, so does demand for the next generation of strategic thinkers and leaders. That's why Ohio University delivers an online Master of Health Administration designed to position mid-career health care professionals for long-range career advancement. The program's curriculum combines academic theory with practical learning to build upon your current experience. The result is a high-value education that qualifies you to lead in the business of health care. You're already a seasoned health care professional. Now gain the graduate-level expertise to broaden your impact as a leader in the field. Learn how OHIO's MHA online can help you do exactly that.
Organizational knowledge is also an important aspect of this degree program. Although the healthcare administration field weighs heavily on a student's knowledge of the health care field, topics in business are also vital. Students will take courses related to business management and personnel supervision in addition to the structured health care education path.
Consider an Online Masters in Healthcare Administration
Technology has contributed to nearly aspect of business as a whole. It has changed the field of medicine by providing better products and better treatment tools. Technology has provided more than just medical innovation, though. In recent years, online degree programs have grown in popularity. The rise of online colleges has opened up possibilities for people that may have never had the opportunity to attend college before.
For those that have already earned a bachelor's degree and are interested in being an important part of medical innovation, online Master's degrees in Health Administration may be the answer they are looking for. These programs build on the existing knowledge and experience that applicants have in business and the medical field, providing for a knowledgeable health care employee. Over the course of the degree programs, students will learn to work independently while building a foundation for a helpful and reliable career.
Working in Healthcare Administration
Those working in the medical field can remain assured that job security will never be an issue throughout the scope of their lifetime. Interested prospects in this field will find that pursuing a career in this area of medicine will provide for an exciting future throughout the course of a career.
Choosing a university is the first step to a providing career. Universities are available through the United States, providing reliable degree programs for students of every background. When considering which degree program to choose, students should take note of a university's accreditation status.
Career Options for Masters in Health Administration Graduates
Completing an online Master's degree in Health Administration can open doors in various health care professions. Having existing experience in the health care field will also contribute to a more providing career in addition to a higher degree. Professionals at this level can find job opportunities at the administrative level up to executive level positions in small or large organizations.
In fields varying from dental health to emergency services, administrators are in great need. Program managers and division supervisors typically hold a degree of this magnitude and provide supervisory assistance to health care related businesses. At a higher career level, executive directors and chief officers are also graduate degree holders and have a higher tier position in medical corporations. The medical field spreads into varying organizations, from insurance providers to large businesses.
Individuals with a degree at this level can be used as a valuable consultant for these firms. Those working at this degree level will find that the promotional opportunity only increases with experience. Having the knowledge to proper assess health care systems as well as provide a sense of understanding of the health care process will prove to be beneficial throughout the course of a career. The medical field is constantly growing, making the predicted job growth for this career path higher than most other fields. Choosing this career path as a means for a great way of life is an excellent choice for those with experience in the health care field.
Where Can You Work With A Master's in Healthcare Administration?
Hospitals and other health care facilities have varying numbers of staff members in different areas. The versatility of this degree program provides a variation of duties as well as salaries for professionals in this field. Although there are large differences in pay depending on the organization, one thing is certain – this career path is well providing for professionals.
Different positions provide different responsibilities, from management to consulting. Designation of responsibilities are sometimes different depending on the facility, making average pay very different depending on location. Online Master's degrees in Health Administration allow professionals to find careers in several different aspects. The average salary for health administrators according to the Bureau of Labor Statistics is $92,810 per year. As a professional working in this field, individuals will find that changes in the health care field required continuous learning throughout the course of a career.
The high innovation and technological advancement in the medical field requires only the most willing to participate. Choosing a career path that specializes in the medical field will be a choice that provides well not only for the professional, but for society as a whole. As the years pass, the need for individuals in this field will only grow, making it necessary for more graduates to choose this path.
The online learning trend has increased the respectability of online degrees, making this a convenient and reliable path for anyone searching for a great degree.
List of Programs
AD
Master of Healthcare Administration Programs That May Be Currently Accepting Applicants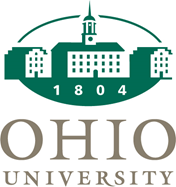 Master of Health Administration
Accredited
List of Master of Healthcare Administration Programs
AD
Master of Healthcare Administration Programs That May Be Currently Accepting Applicants